Did you know that The Coca-Cola Company applied to register a federal trademark for the term "COCA-COLA ZERO"?  It is true.  Coca-Cola filed the application with the USPTO on March 4, 2005.[1]  The application was published for opposition on April 17, 2007.  Not surprisingly, the companies that own Dr. Pepper and 7-Up immediately opposed this registration.[2]  The battle has been ongoing for over eight years now.
Without going into too much detail, an executive for Coca-Cola testified recently that there are twelve Coke products that use the term ZERO in the product name.[3]  This includes Coke Zero, Cherry Coke Zero, Vanilla Coke Zero and others.  This is consistent with Coca-Cola's trademark application, which identified the relevant goods and services as "Beverages, namely soft drinks; syrups and concentrates for the making of the same."[4]  Nevertheless, the "ZERO" part of the mark almost certainly refers to the marketing of these specific products as having "zero calories" per serving size (i.e., one can or bottle).  This presents a series of interesting trademark concepts.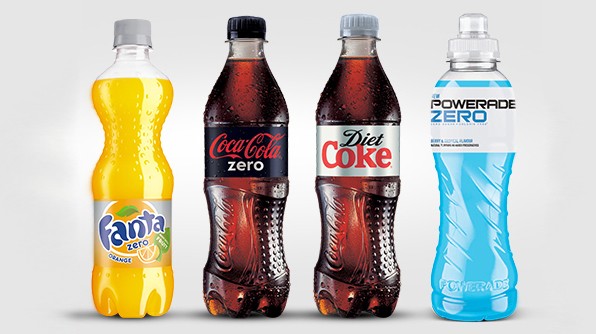 It is well-settled in U.S. trademark law that trademark protection only extends to those marks that are distinctive or have acquired distinctiveness through secondary meaning.  This is expressed through the continuum of essentially four categories for distinctiveness:
ARBITRARY/FANCIFUL
SUGGESTIVE
DESCRIPTIVE
GENERIC [5]
Generic marks are never protected as trademarks.  They are deemed to be incapable of functioning as registrable trademarks to denote the source of particular goods and services.[6]  Generic marks basically describe an entire class of goods, not the specific source.  For example, ASPIRIN is a generic mark as it does not serve to identify a particular source of goods and services.  On the opposite end of the spectrum, arbitrary and fanciful marks are inherently distinctive because they are often made-up words or are "completely out of common usage."[7]  The best examples of an arbitrary or fanciful mark are PEPSI, KODAK and EXXON.
COCA-COLA ZERO, in my opinion, falls somewhere in the middle of this spectrum.  Coca-Cola's lawyers contend that the dominant part of the mark, ZERO, is suggestive of certain qualities of the product (zero calories, etc.).  This same argument, however, can be applied to demonstrate that the mark is merely descriptive of a range of products that have zero calories.  Furthermore, Coca-Cola is not the only company that markets a zero-calorie beverage in the soft drink arena.  Hence the opposition by Dr. Pepper and 7-Up.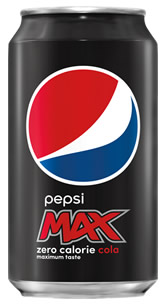 Of course, a merely descriptive mark can obtain the necessary secondary meaning among the relevant consumers to become distinctive, and therefore protectable as a trademark.  Yet the conflict in this battle is over the apparent fact that Coca-Cola is not the only soft drink maker to use the term "ZERO" to market zero calorie products to the same relevant consumer base.  By allowing Coca-Cola to claim trademark rights in "ZERO," this may serve to confuse many consumers who purchase non-Coca-Cola soft drinks that also promote zero calorie features.  This includes Dr. Pepper, 7-Up, and Pepsi Max (which has in the past emphasized "ZERO" calories on the packaging), among others.[8]
Notably, the dispute over the rights to "ZERO" is limited in this instance to the soft drink and related beverage market.  It does not address goods and services outside this limited class.  Which is fortunate, because I was certain that Billy Corgan and the Smashing Pumpkins had called "dibs" on ZERO since at least 1995.
---
[1] U.S. Trademark App. No. 78/580,598.
[2] Royal Crown Company, Inc. and Dr. Pepper/Seven Up, Inc. v. The Coca-Cola Co., Opposition No. 91178927 (T.T.A.B., filed August 14, 2007).
[3] http://ttabvue.uspto.gov/ttabvue/v?pno=91178927&pty=OPP&eno=168
[4] U.S. Trademark App. No. 78/580,598.
[5] T.M.E.P. § 1209.01.  See also http://tmep.uspto.gov/RDMS/detail/manual/TMEP/Oct2012/TMEP-1200d1e6993.xml
[6] T.M.E.P. § 1209.01(c).
[7] T.M.E.P. § 1209.01(a).
[8] Note that "Sprite Zero" is a product owned by the Coca-Cola Co.