Kawhi Leonard sues Nike over the copyright to a logo
June 4, 2019
On June 3, 2019, Kawhi Leonard, a professional basketball player currently with the Toronto Raptors, sued Nike over the rights to a logo.[1] Leonard contends he personally created the logo and owns the copyright to it, but that in 2017, without his knowledge or consent, Nike filed an application to register the copyright to this logo.[2] From October 2011 through September 30, 2018, Leonard was a sponsored athlete under the Nike® brand. According to the lawsuit, he signed a standard "Men's Pro Basketball Contract" with Nike to be a sponsored athlete. Throughout the duration of this relationship, Leonard endorsed Nike products and Nike used Kawhi's name and image to promote its products.
This is why the purported rights to the "Leonard Logo" are relevant.
Leonard's lawsuit seeks to resolve who owns the copyright and possible trademark rights in a logo he claims to have designed himself. The interesting twist is that even if Kawhi created the logo by himself – that fact alone does not resolve the dispute.
The Leonard Logo
Who owns the rights to a logo? As we know, copyright exists at the time of creation. But we also know that you cannot sue to enforce a copyright until you have a copyright registration. Leonard claims that in 2011, shortly after he was selected in the NBA Draft,[3] he "authored a unique logo that included elements that were meaningful and unique to him." The lawsuit does not state the specific date that Leonard finalized his logo design other than to say it was in 2011 and that he later "refined" it in December 2011 or January 2012.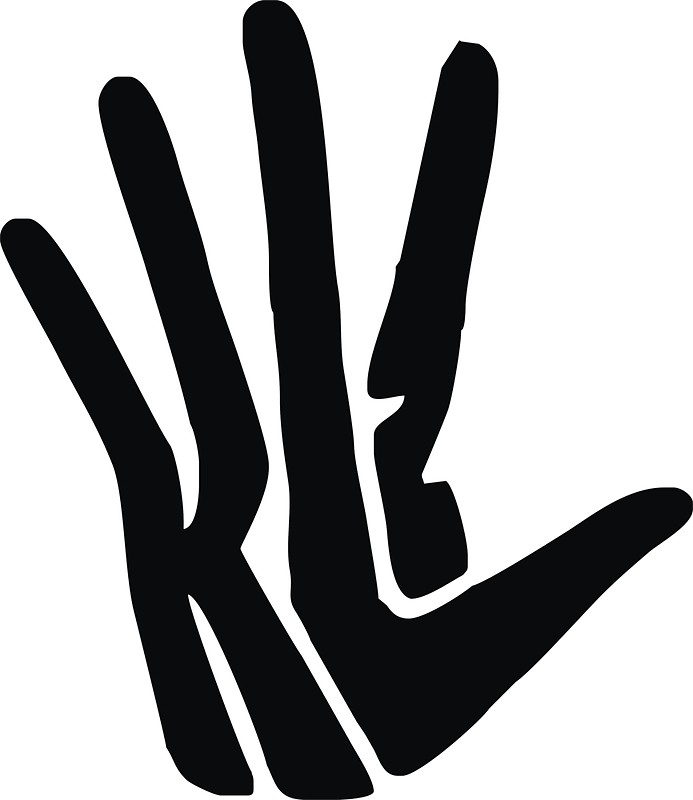 Leonard's first contract with Nike also started on October 26, 2011. The lawsuit states that Nike thereafter suggested modifications to the Leonard Logo and that Kawhi "accepted" one of the June 2014 proposals to modify this logo. Kawhi now disputes who has the rights to this "modified" logo. This is important because Nike subsequently filed an application to register this modified logo with the Copyright Office. Nike's application claimed that it was the author and the owner of the copyright based on an "employer for hire" relationship and that this logo was created in 2014 and published on October 28, 2014.[4]
This presents us with what may be the key question in this dispute: what is a "work made for hire" as set forth by copyright law?
Works Made For Hire
Kawhi's lawsuit states that Nike's contributions to the creation of the Leonard Logo "did not constitute copyrightable material and/or constitute a 'work for hire' within the meaning" of the Copyright Act. This is a self-serving statement, of course, and the lawsuit itself fails to provide the actual language of Leonard's contract with Nike or any emails or correspondence that would verify that Nike acknowledged ownership of the Leonard Logo.
This is the first thing I noticed about Kawhi's lawsuit. If Leonard's ownership of the logo was undisputed and Nike overtly demonstrated by email or letter or correspondence or other contractual language that Kawhi Leonard is the rightful owner of the Leonard Logo – this should have been attached as Exhibit A to the lawsuit and highlighted in the text of the claims. But Leonard's lawyers included no such evidence.
Meanwhile, in a surprising quirk of the law, Nike can in fact be the legal "author" of a logo that Leonard himself designed and created if certain facts meets the test for a "work made for hire" pursuant to the Copyright Act. If a work is a "work made for hire" the employer (Nike) is considered the copyright "author" and owns the copyright unless the parties have expressly agreed otherwise in a written instrument (i.e. a contract).[5]
This lawsuit is pending in the Southern District of California. It is in federal court because all lawsuits addressing copyright disputes must be resolved in federal court. The Copyright Act, 17 U.S.C. § 101, defines a "work made for hire" as "(1) a work prepared by an employee within the scope of his or her employment; or (2) a work specially ordered or commissioned for use as a contribution to a collective work, as a part of a motion picture or other audiovisual work, as a translation, as a supplementary work, as a compilation, as an instructional text, as a test, as answer material for a test, or as an atlas, if the parties expressly agree in a written instrument signed by them that the work shall be considered a work made for hire."
Not surprisingly, a full discussion of whether this is a "work made for hire" requires an analysis of the "employment" relationship (if any) between Kawhi Leonard and Nike. It also will require an analysis of the specific contractual language between Kawhi and Nike, which unfortunately is not public record just yet. Thus any complete legal conclusions at this stage would be premature and would require guesswork. Instead, consider this an overview while I try to identify the particular legal factors that will be later be dispositive of these issues.
Leonard's Employment Relationship With Nike
The lawsuit claims that the "original" Leonard Logo was created by Kawhi in 2011 and later modified by Nike in 2014. The original logo may belong to Kawhi, while the modified Leonard Logo that Nike registered with the Copyright Office was not created until 2014, purportedly only after Leonard agreed to the modifications which Nike made. Thus there may be a secondary issue of whether this "derivative work" was authorized by Leonard in the scope of his relationship with Nike, above and beyond any status as a work made for hire. For these purposes, I will assume that the "modified" Leonard Logo from 2014 is substantially original and distinct from the 2011 version and that the changes made by Nike were "non-trivial" enough to readily distinguish the Nike version from the original version.[6]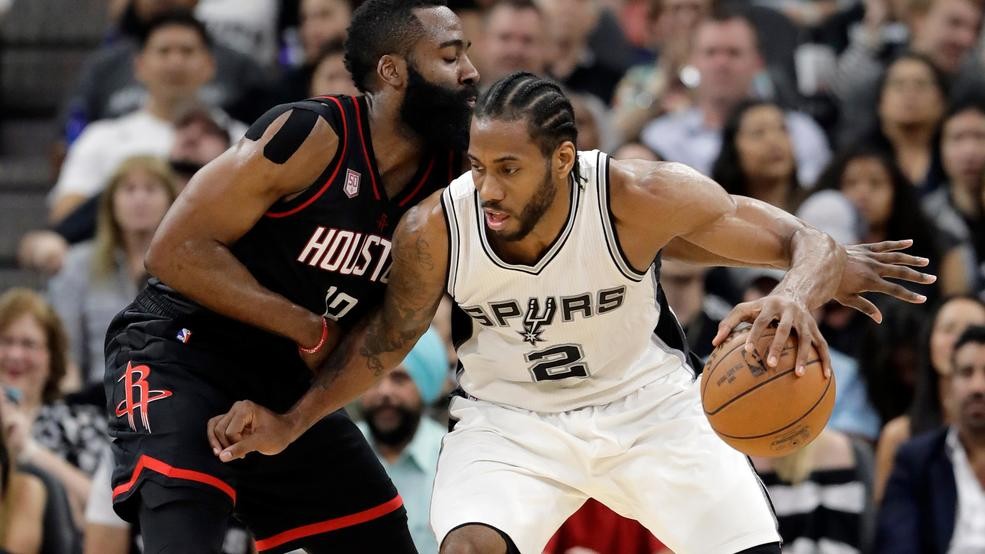 This leaves the key question to address. Was Leonard an "employee" of Nike? Leonard signed a services contract with Nike – but not to play basketball. His contract with Nike was to endorse Nike® products through his name and likeness. Kawhi Leonard is known primarily as a basketball player, but his "employment" with Nike was for other services. For Nike's purposes, Kawhi was a salesman. His logo may therefore have been of fundamental importance to Nike. A recognizable logo helps identify Kawhi – and therefore by extension, Nike – to the consuming public. The creation of, and subsequent use, of the modified Leonard Logo therefore appears to be precisely aligned with the purpose of Kawhi's employment with Nike. For the purposes of satisfying Section 101, it would be within the "scope of his employment" with Nike.
A reasonable jury could therefore conclude that part of Kawhi's services to Nike as part of his contract to offer and perform services as a sponsored athlete would include the design and creation of a logo that would be a unique signifier of both Leonard and Nike.[7] This is why it would be beneficial to have the actual terms of the contract(s) between Leonard and Nike, but sponsorship contracts with shoe companies are relatively standard now.
It would not be atypical for Nike to expect Kawhi to create or submit a personalized logo for Nike's benefit. Nike has similar relationships with other basketball players. Michael Jordan and Kobe Bryant come to mind. Nike helped to make certain logos ubiquitous. Jordan has his own spin-off brand based almost entirely on the famous silhouette logo of his that was created in the 1980s for Nike's benefit.
What Rights Are Derived?
If the modified Leonard Logo is a work made for hire, Nike is legally considered the author and the owner of the logo. This is true even if Kawhi designed the original logo himself. This is also true even if Kawhi did not know the ramifications of allowing Nike to make the modifications. Remember, the Copyright Act allows the employer to be the author of the copyrighted work unless the written contract specifically states otherwise.[8]
Notably, this means that Nike would not need to seek Leonard's permission to apply to register the work with the U.S. Copyright Office. Nike would not need to inform him of anything. Nor would Nike's application be "fraudulent" or "false" when Nike asserted that it was the rightful author and owner of the modified Leonard Logo. This is true even if Nike did not actually design, create, and publish the work. Even if Leonard did all the heavy lifting himself, if the modified Leonard Logo were created within the scope of his employment with Nike, it is a work made for hire under U.S. copyright law. Nike would own the resulting work.
This also means that Leonard would not own the rights to the modified Leonard Logo after his services contract(s) with Nike expired in 2018. Nike would retain all rights to the copyrights created while he was a Nike employee. Leonard therefore could be prohibited from using the modified Leonard Logo even though he may have been the one who created it.
Lastly, the lawsuit identified two trademark registrations that Kawhi Leonard received in 2017. A fanciful design logo can receive both trademark and copyright protections. But the purported trademark rights do not necessarily trump Nike's claimed copyright interests in the same logo. It is a quandary. Of course, this lawsuit is almost certainly going to be settled out of court. This lawsuit is more than likely a leverage tactic by Kawhi Leonard's lawyers after Nike issued cease-and-desist letters in 2018. I expect all parties to resolve the dispute with some form of financial consideration and with Kawhi eventually owning the rights (including the copyright) to all versions of the Leonard Logo. Nike would just have to assign the copyright registration to him, which is a relatively standard process.
Meanwhile – GO ROCKETS!

---
[1] Leonard v. Nike, Inc., No. 19-cv-1035 BAS BGS (S.D. Cal. June 3, 2019).
[2] VA0002097900, registered by U.S. Copyright Office on May 11, 2017.
[3] Kawhi Leonard could have been a Houston Rocket, but nooooo… the Rockets had to take Marcus Morris with the 8th pick instead. Even though nothing good comes out of Kansas.
[4] https://cocatalog.loc.gov/cgi-bin/Pwebrecon.cgi?Search_Arg=VA0002097900&Search_Code=REGS&PID=shbcAbiJVze-0V18FlwuEibDvDAnl&SEQ=20190604090138&CNT=25&HIST=1
[5] See generally U.S. Auto Parts Network, Inc. v. Parts Geek, LLC, 692 F.3d 1009, 1015 (9th Cir. 2012).
[6] Feist Publ'ns, Inc. v. Rural Tel. Serv. Co., 499 U.S. 340, 346, 111 S. Ct. 1282, 113 L. Ed. 2d 358 (1991).
[7] See Parts Geek, 692 F.3d at 1018-19.
[8] 17 U.S.C. § 101 ("work made for hire" definition).